Joan Colello

,

Executive Director Emeritus
Joan would be the first to admit that she was no expert in philanthropy when Robert Pinkerton asked her to manage the fledgling Pinkerton Foundation back in the mid-1960s. She learned. Fast. And over the next four decades she became one of the most respected—it's no exaggeration to say beloved—members of the New York City philanthropic community. In her gentle, thoughtful, unassuming way, she set the tone for the Foundation that we hope still exists today: an organization that listens to its grantees and learns from them. Along with longtime Chairman of the Board George J. Gillespie III, Joan also showed an extraordinary willingness to takes chances on early-stage community-based programs long before there were any "metrics" to prove their merit. Many of those early bets—on Good Shepherd Services, Getting Out and Staying Out, Experience Corps, Friends of the Children and a host of others—have paid off in programs that have had a profound effect on the young people of the city. Joan retired at the end of 2009 and remains a valued participant on the Pinkerton board.
Chris Bell

,

Senior Program Officer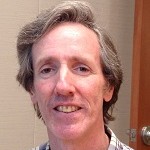 By his own admission, Chris Bell followed a most indirect path to his current role at Pinkerton.  Tax preparer, hospital orderly, walk-on extra in the movie "Jaws" were some of the stops on the way to a bachelor's degree from Hunter College and a master's in public administration from the Wagner School of Public Service at NYU. Degrees in hand, Chris went to work as a budget analyst in the New York City Department of Parks and Recreation. Two years later, in 1991, he joined Pinkerton as a Program Associate. Among his many roles at the Foundation, Chris led Pinkerton's work in the youth justice field. He was one of the architects of The Pinkerton Fellows Program at the John Jay College of Criminal Justice, a strong voice in the New York Juvenile Justice Initiative, and a good friend and mentor to a wide range of alternative-to-incarceration and prisoner reentry programs throughout the city. After twenty-two years with the Foundation, Chris retired in 2013.
Khadija Rejto

,

Visiting Fellow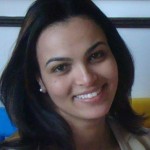 Khadija Rejto is no stranger to philanthropy—on a global scale.  As Managing Director of Solutions International Advisors, she has traveled from the Kenyan countryside to the heart of India's megacities and beyond to identify worthy projects for her philanthropically-minded clients. She is also the Chair of the U.S. Board of FXB International, a global nonprofit dedicated to combating poverty and HIV/AIDS.  That's a pretty full plate, but as the mother of twin four-year-olds, we knew she must be an accomplished multi-tasker and just the right person to take on an additional "international" project for Pinkerton. In her adjunct role, Khadija will help the Foundation get closer to the emerging new immigrant communities in New York City and identify programs serving young people in those areas. She's a natural for the project. Born in Morocco, she came to the U.S. to study at Northeastern University. She earned a Masters from the Fletcher School of Law and Diplomacy and a Diploma in International Law from the Graduate School of International Studies in Switzerland. After stints in finance and with Harvard's Vietnam Education Program, she joined the World Health Organization, where she was a liaison officer with the Crisis Unit and helped manage the Health as a Bridge for Peace Program.  Later, she worked with the International Medical Corps. (She's also a member of the Council on Foreign Relations.) Khadija says she's eager to get closer to organizations that deliver grassroots services. With us she'll get to do just that: No passport or visas, only a MetroCard required.  After her year as a Visiting Fellow, Khadija moved to the private sector in 2015 with a focus on corporate social responsibility.
Lucy Friedman

,

Visiting Fellow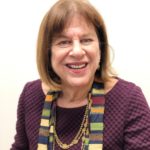 Lucy has always been up for a new challenge. In the 1980s she helped shape the city's policy on drug abuse prevention which led to the creation of innovative schools (the "Beacons") that opened their doors to the community in non-school hours. She founded and led Victim Services—now Safe Horizon–the nation's largest assistance program for victims of crime and abuse. And in 1998, she launched The After-School Corporation (later rechristened ExpandEd Schools) to create and support new models for high-quality after-school programs in the city. Her enthusiasm for using high school students as mentors, interns and leaders in after-school work meshed perfectly with the Foundation's commitment to supporting high-quality internship and job-training experiences for disadvantaged young people. So when Lucy announced plans to retire, we jumped at the chance to bring her in as the Foundation's third Visiting Fellow. Her new challenge is to do a comprehensive review of the City's Summer Young Employment Program and offer her thoughts on how to help this well-funded program reach its full potential as a true educational and job-readiness experience. The record suggests that Dr. Friedman is up to the task.
STEVEN DAWSON

,

VISITING FELLOW

Considering how much Steven talks about "raising floors and building ladders," you might think he's in the construction trade. In a sense, of course, he is. He has dedicated most of his professional life to building pathways to employment and productive careers for disadvantaged young people and adults. A native New Englander, he began his own career in the rural South with the National Association for the Southern Poor and went on to found the Industrial Cooperative Association, now the ICA Group, which provides legal, educational and technical assistance to employee-owned businesses in low-income communities. Steven came to Pinkerton's attention because of his groundbreaking work in establishing PHI, the Paraprofessional Healthcare Institute in the South Bronx. PHI is a nationally recognized workforce development organization, and its coop affiliate Cooperative Home Healthcare Associates provides training and quality jobs for 2,000 owner/caregivers. (Pinkerton supports PHI's programs for disadvantaged young people.) Since stepping down as PHI's CEO, Steven has consulted and written widely on low-wage employment issues. Among other things, he's worked with the National Fund for Workforce Solutions and co-chaired the NYC Workforce Funders' Re-envisioning Strategy Group. In his Visiting Fellow role with the Foundation, Steven will meet with our grantees in the career development field and write a series of brief, action-oriented "Pinkerton Papers" on job-related issues for low-income workers.